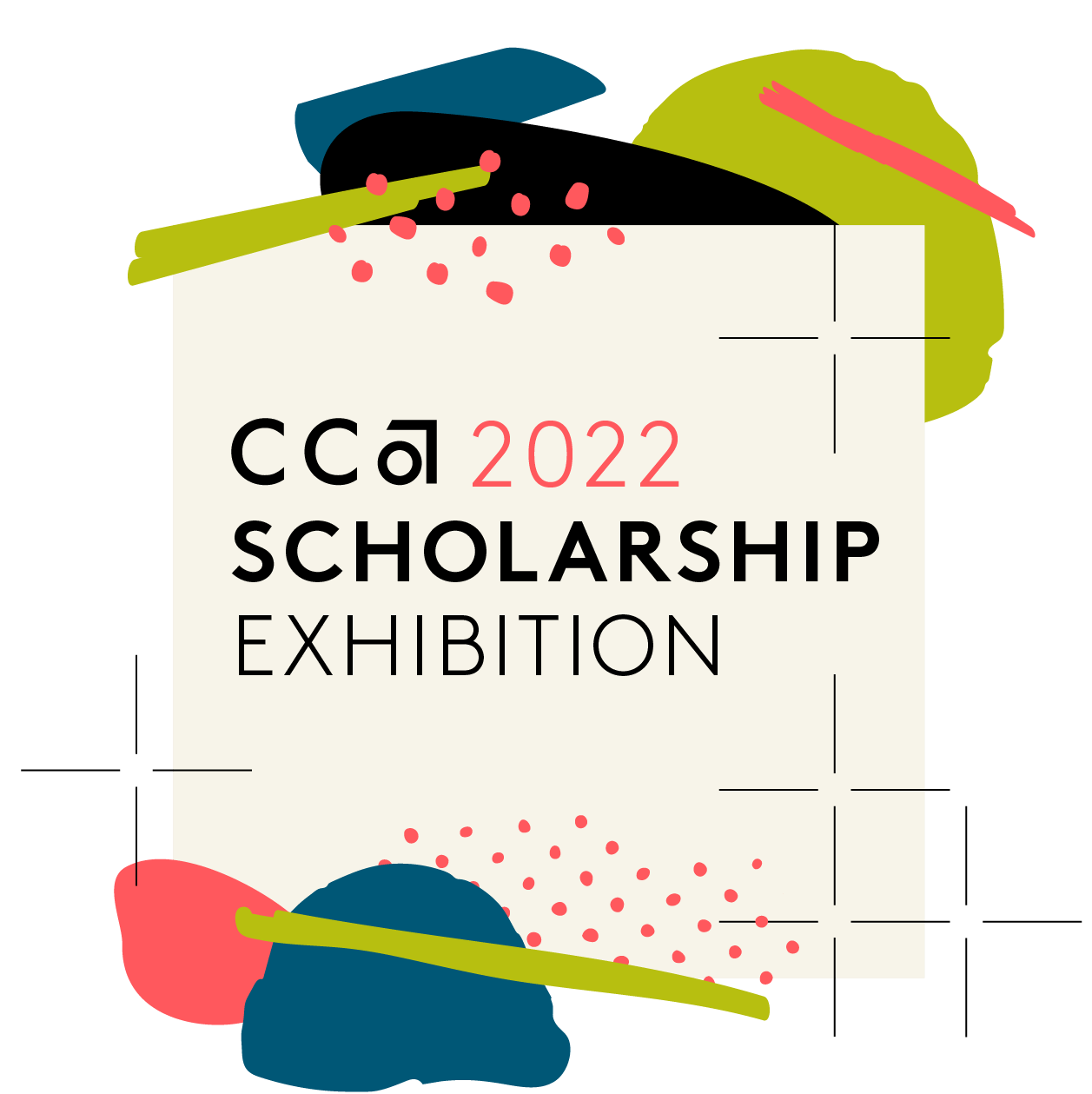 The 2022 CCA Scholarship Exhibition is an interdisciplinary presentation of creative work by talented students across our programs and a celebration of their achievements. 
Each artist is a scholarship recipient benefiting from the support of our community. Thank you to the many generous donors who make scholarships possible at CCA. 
This scholarship is a proud acknowledgment of my hard work and ability to push past the conditions presented to me in life. Being able to attend CCA and use my voice to promote a brighter and more sustainable future for everyone, no matter their background, identity, or story, is how I hope to make this world a better place.
Faye Vavra
BFA Painting + Drawing 2024

//= get_template_directory_uri() . '/assets/images/sprite.svg#close' ?>
Talented students from all backgrounds attend CCA. One third of all students are first in their family to attend college, and over 70 percent of students receive aid to help fund their education. The support of our community is vital to this effort, funding scholarships, housing awards, and emergency aid.
Gifts can be made in support of CCA's general scholarship fund, which distributes awards to students with immediate need, within the year it was received, or to an existing named scholarship fund. Every contribution makes an impact.